[Short Snippet of Our Team Comes Here]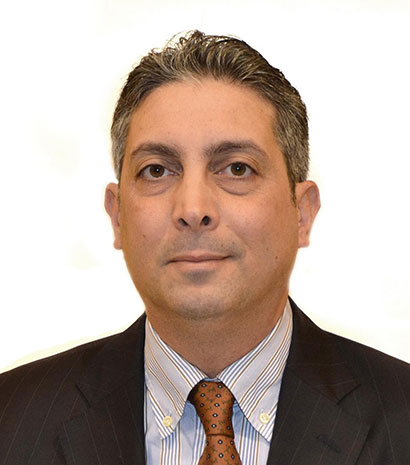 Director and Chief Executive Officer, Nam Lolwe
Khaled is a visionary, dynamic, Green Star SA Accredited Professional & certified Renewable Energy Professional with a passion for implementing sustainable processes and practices and a commitment to delivering high levels of excellence, accuracy and productivity in all endeavours. Khaled has vast experience in energy management strategies, performance contracting, energy modelling negotiating power purchase agreements and project financing. He has several years experience in Kuwait and in South Africa and Kenya. Khaled is fluent in English Arabic and Spanish and holds a B.A. in Political Science from Texas A & M University, as well as several certifications and diplomas in renewable energy and green building certification.
Chrispoh is a data analyst, researcher, and environmental consultant. He is currently studying for an MSc in Statistical Data Analysis with a focus on Biostatistics at the University of Ghent in Belgium. He graduated from the same university with a master's degree in Aquaculture with a major in Health Management. He also has a credit contract from the same university in Environmental Impact Assessment (EIA). He graduated from the University of Nairobi in Kenya with a bachelor's degree in Fisheries and Aquaculture Management.
He has worked as a consultant for various environmental organizations globally with the focus on the current EIA process, from the early stages of a project's EIA, through impact prediction, evaluation, mitigation, and public participation, to the monitoring and auditing stages. He has also been involved in various aquaculture research projects.
He is a visionary and focused member of the team, bringing to the table his research mindset as well as data analytical skills, in addition to his EIA knowledge.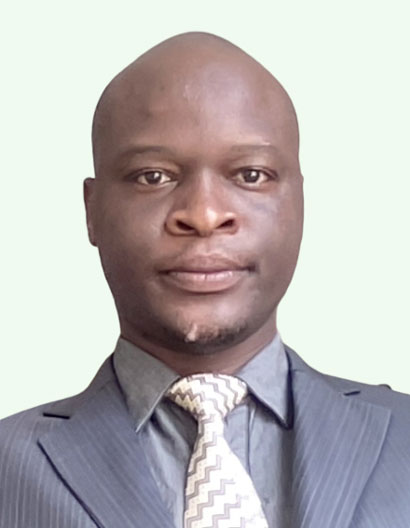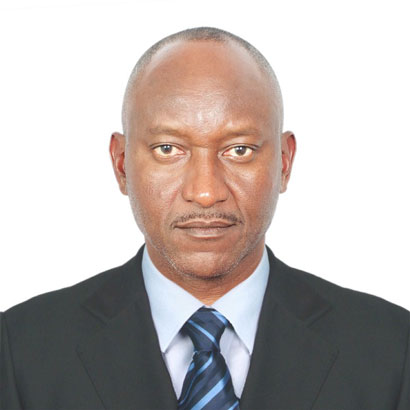 Director of Marketing and Communications, Nam Lolwe
A senior communications expert with over 30 years experience in electronic and digital media.
He has held various consultancy positions in Kenya's Ministry of Sports and previously worked for The Nation Media Group as the Managing Director, Broadcast Division. Prior to that he was with Aljazeera Media Group in Doha, Qatar where he was the Head of Sales and Distribution, Sub Saharan Africa. He also held senior positions in African Media Group Limited (AMGL), Tanzania, TV Africa Kenya & Uganda, Sanyu Television, Uganda and Kenya Television Network (KTN), Kenya.
Alex holds a Masters in Science (MSc), from University of Liverpool and a Bachelor of Arts (Architecture Design and Development) from University of Nairobi.
Chief Operating Officer, Nam Lolwe
Jane Kabaki holds an LLB (Hons) from the University of London and a Master in Business Law from the London Metropolitan University, specialising in International Trade Law. Over the past 28 years, she has gained experience in governance, international development and research. She has provided academic development at various universities and contributed to policy development while pursuing research on human resources management, gender issues, equity & transformation and public management. Jane has conducted qualitative research using the focus group discussion (FGD) and has a wealth of experience leading groups through such activities as strategic planning, issue resolution, brainstorming and action planning. Jane has moderated focus group discussions, one-on- one in-depth discussions and ethnographic studies in English, analyzing and preparing detailed reports and recommendations.
Ms Kabaki has demonstrable experience Leading and Creating High Performance Teams, Promoting Agile Thinking, Entrepreneurship and International Trade. She is a Board Advisor, Executive Coach and drives business development by ensuring that the corporate team has the right people with appropriate skills, the right processes and tools to do their work in a modern environment. JMs Kabaki's ability to drive and deliver organisation strategy and ensure the corporate office environment and infrastructure is effective and aligned to the strategy and business culture is unmatched.
Ms Kabaki has worked the International Centre for Research and Agro-forestry (ICRAF) where she managed the research division and was responsible for the research administration of the regional centres in Africa, South East Asia, and Latin America. In addition, Ms Kabaki worked in the higher education sector, initially the Centre for Higher Education Transformation (CHET), as a senior researcher at the Human Sciences Research Council (HSRC), then headed the Research and Policy Division of the University of Fort Hare), was the Program Manager at the Leadership and Equity Advancement program of the University of Kwa-Zulu Natal, before joining the Research and Information Division of the Development Bank of Southern Africa (DBSA) focusing on development infrastructure financing, regional integration research. Ms Kabaki has worked for the diplomatic missions of Britain and Australia on development aid programming in Africa. She worked for the Railway Safety Regulator (RSR) in the New Business Development Division building on Financing and Safety infrastructure systems in South Africa and the SADC region.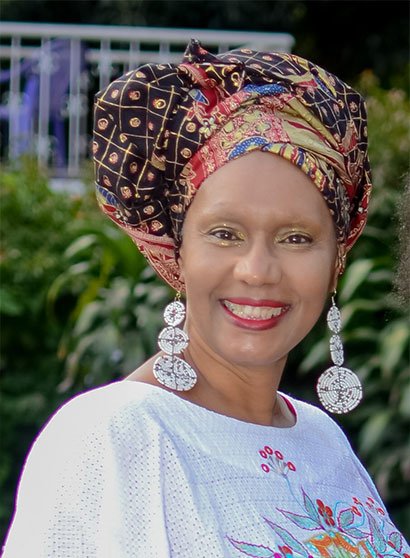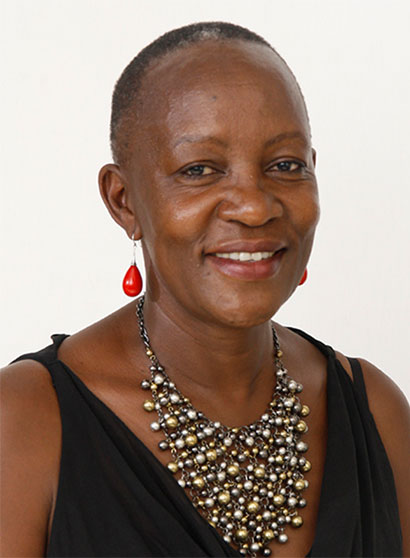 Lead Consultant, Nam Lolwe
As a development professional, Betty brings a wealth of experience to any assignment including, analytical and communication skills and the ability to design, implement and manage complex innovative projects and programmes. She has over 25 years' experience working at senior level for national and international organisations as a full-time staff member and as a consultant on a range of areas including gender, environment, climate change and natural resource management, SGBV, youth empowerment, governance and legal issues, health and Sexual Reproductive Health.
Betty Has managed grants for the United Nations, the World Bank, USAID, UNEP and IUCN of varying magnitudes from USD 500,000 to USD 25 million.
Betty has a second career as a creative professional (poet, playwright and performer) and is famous for her imagination and creativity which uses culture and heritage to explore issues bedeviling society and to help people step out of their cynicism and to imagine new possibilities and futures. She has performed, as Sitawa Namwale, to audiences all over the world.
Project Manager, Nam Lolwe
Mabel Rubadiri has experience consulting in the United Nations System and in various other organisations in the international development sector. Mabel's consulting work has focused on partner relations, stakeholder engagement, social inclusion, governance, and gender equality. She also has conducted research on issues of women's rights and governance in the African context. She has engaged with organizations such as UN-Habitat, ActionAid International, the Rift Valley Research Institute, DfID and UN Women. She holds a master's degree focused on African Studies from the University of Oxford.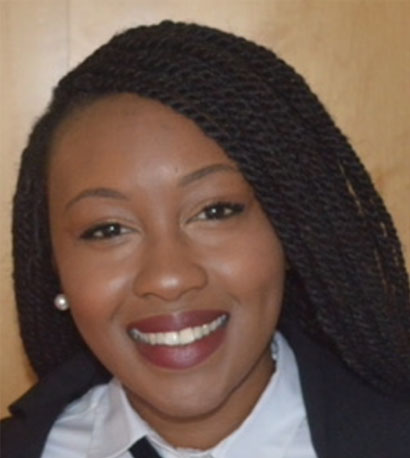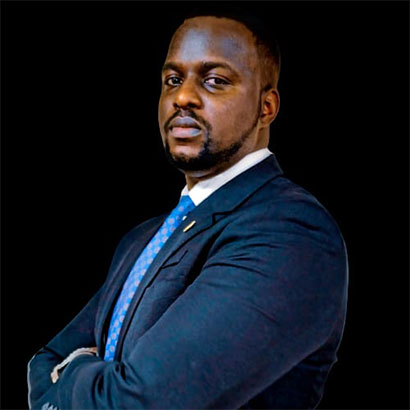 Liaison Manager, Nam Lolwe
Mr. Nesta Louis Addero is a Fisheries/Aquatic and natural resources management expert with a growing expertise hub across various sub-fields of fisheries and natural resource management. Mr. Nesta Louis Addero, is astutely mentored, trained and matured in a wide range of management, administrative and operational fields aligned towards policy formulation, implementation and impact creation. With a career spanning over five years, Mr. Nesta brings excellent skills in strategic management, impact communication and transformative administration-management. His academic qualifications include an advanced-level certificate in strategic and policy management in international governance and administration from the Kenya school of Government, BSc. (Hons) in Fisheries and Aquaculture Management majoring in Marine Fisheries -Fisheries Governance and Management. He has experience in Training and Resources in Research Ethics Evaluation (TRREE) program certification covering 7 Integral advanced research modules recognized internationally.
Data and Energy Specialist, Nam Lolwe
A talented professional with 15 years in the energy industry, Timothy brings a wealth of experience in project management, implementation and planning, including risk assessment. His key achievements include designing detailed financial modelling of energy saving opportunities, feasibility studies of renewable energy projects,investment grade energy audits, and verification of energy savings achieved through International Performance Measurement & Verification Protocols (IPMVP). He is a Certified Energy Manager and Certified Measurement and Verification Professional.and a Diploma in Metallurgical Engineering from Nelson Mandela University.